Guided Lodge Safaris
Experience personal and unique Botswana safari tours
Botswana Lodge Safaris
A drink in your hand, adventures in your heart and so much more to look forward to; watch the sun set from your private terrace as the sounds of the nightly bush concert begin to grow louder. On our guided lodge safaris, you experience Botswana from the comfort of well-equipped lodges and tented camps, enjoying excellent service and amenities in the middle of nature. On game drives and bush walks, your guide will share invaluable local knowledge with you: as a local they not only know about flora and fauna but will be your window into a new culture. You may meet as strangers and part as friends.
On our Botswana safari tours, you will get a deep understanding of the country's natural world, but also its cultures and customs. Keeping group sizes small and overnighting at intimate and hand-selected accommodations, we create a personal atmosphere, so your trip becomes about making connections, not following the crowds.
You can choose between guided group safaris, sharing the safari vehicle with no more than 7 or 9 other travellers, following a set itinerary and departure date; and guided private safaris with your friends and family only, which can be tailor-made to your every wish.
During the day, you will explore Botswana's national parks and nature reserves together with your experienced guide. From game drives to walking safaris and boat cruises, you spend your day in the great outdoors, looking for wildlife, learning about their behaviour and habitat and taking in Botswana's natural beauty. At night, you stay at carefully selected and personal accommodations, either lodges or tented camps. Here, you can look forward to all amenities you ordinarily expect from a hotel: excellent service, fine food and drink, a private room with a comfortable bed and bathroom. Take a hot shower to dust off before you embark on another adventurous day on your Botswana safari tour.
Best Botswana Guided Lodge Safaris & Tours
Small Group Lodge Safari
Fascinating Botswana
Places Chobe National Park, Flood Plains & Forest Reserve, Savuti Region, Moremi Game Reserve
7 Days
USD 3,750 per person
Small Group Lodge Safari
Chobe & Okavango Delta Safari
Places Okavango Delta, Moremi Game Reserve, Savuti Region, Chobe National Park, Victoria Falls
10 Days
USD 6,050 per person
Accommodations
HAND-SELECTED LODGES AND TENTED CAMPS IN THE MIDDLE OF NATURE
Stay at carefully chosen personal lodges and tented camps and enjoy Botswana's hospitality. Whether you're a couple on honeymoon, a family with young children or need wheelchair-friendly access – we have visited and tested numerous accommodations across Botswana to recommend the ones that will be perfect for you. Choose between lodges with hotel-like concrete structures or tented camps made up of spacious walk-in safari tents. All accommodations have excellent facilities, private bathrooms and proper beds. From basic to luxurious – we know your comfortable home in the wild!
The interior of the Setari Tented Camp shows: You will enjoy the luxury of a hotel, but be close to nature.
A guest tent at the Mogogelo Tented Camp just outside the Moremi Game Reserve.
Many camps and lodges are in stunning locations in the middle of nature.
You can either fly from one camp to the next or drive together with your guide in one of our 4x4 Toyota Land Cruisers.
What to expect on a guided Botswana lodge safari?
After the activities of the day, you want to spend the night at a comfortable and secure place, kicking back, relaxing and thinking of the adventures past and ahead. Botswana's lodges offer excellent service, great hospitality and a home away from home on your guided safari trip. Located within the protected areas or just outside its borders, you will be surrounded by the wild's spectacular natural beauty.
Your Accommodation: Lodges and Tented Camps
More than a place to rest your head, staying at one of Botswana's lodges and tented camps while on your guided safari tour is an experience in itself. Most accommodations are located in pristine locations offering stunning views of your surroundings and close proximity to the resident wildlife.
While lodges are built as concrete structures of stone or wood, tented camps consist of walk-in canvas safari tents creating a true safari atmosphere. The setup and standards are similar for both: The main area is centrally located with restaurant, bar, viewing deck and sometimes a swimming pool; the guest rooms are detached units with private bathrooms and terrace or balcony. The facilities can range from basic to highly luxurious. Solid floors, proper beds and mosquito netting as well as service staff are standard in all lodges and camps. Electricity is often generated by solar panels and may only be available at certain hours of the day, but always during the late afternoon and early evening hours when you want to charge your camera and phone.
The Guided Safari Experience
Different from a self-drive tour, on a guided safari tour your guide will be the driver of your safari vehicle as well as lead the game drives and other activities. You can sit back, relax and enjoy the experience, not having to worry about or being responsible for the day's organisation. We are often amazed by the wildlife sightings our guests report back when in the bush with our guides.
When on a guided Botswana safari tours, your day will generally start early and end earlier than you might be used to. The rhythm of nature, sunrise and sunset will guide your day. Depending on the day's activities, you will leave your lodge after breakfast and return in the evening; lunch is often taken as a picnic lunch along the way. There will be enough time in the evenings, to enjoy the amenities your accommodation has to offer, have a drink at the bar and share stories around the campfire after dinner.
On our guided lodge safaris, you can either join a scheduled group tour, departing at a given date and following a set itinerary and specific activities. These tours are great for solo travellers, those looking to stay within a certain budget as well as anyone who likes to meet new people while travelling. Group tours depart with a minimum of 2 and a maximum of 7 or 9 travellers. On private guided safaris it's just you, your friends or family and your guide. You can tailor your experience to your wishes: duration, itinerary, accommodations, and activities. Our experienced travel experts will put together a tailored proposal for your very own safari experience.
The Activities
Activities on a guided Botswana lodge safari will show you the country from different perspectives: Experience Botswana on land, water and from the air. Classic game drives, walking safaris, boat rides, helicopter safaris and even horse-back riding safaris are some of the many things to do in Botswana. On tailor-made tours, you can decide which activities to include in your day and customise these to your preferences. Whether you want to spend as much time as possible going on game drives and exploring the national parks or instead want to ensure you make the most of your booked accommodation and enjoy the amenities it has to offer: from spa visits to sundowner drinks and relaxing by the pool.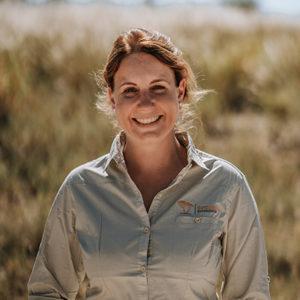 A safari is only as good as the guide who accompanies you. Their local knowledge will let you see beyond picture perfect sunsets and give you a deep understanding of Botswana, its wildlife, customs, and culture. You will meet as strangers and more often than not, you will part as friends.
Marlene | Botswana Travel Expert
Meet our Botswana Team
Experience Botswana through the eyes of locals.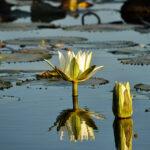 Experience Botswana with us
Speak to one of our local advisors
Let's start planning your trip!
We will get back to you within 2 working days.