Tailor-Made Safaris in Botswana
Unique Botswana safari holidays
Botswana Tailor-Made Safaris
Classic game drives and boat rides, helicopter safaris and horseback riding, remote tented camps, and luxurious lodges – Botswana's safari experience offers you so many options to customise your trip like no other safari destination. Whether you're a couple on honeymoon, a family travelling with children or a group of friends out for an adventure, our knowledgeable and experienced travel experts will design a tailor-made route for you, so you will have the unique experience you are looking for.
On a personalised safari, you determine the start and end date, the itinerary including national parks and game reserves you'd like to visit as well as activities you'd like to do. You also decide which type of accommodation and which specific lodges and camps you'd like to stay at. It's just you and your family or friends, accompanied by our experienced guide on your private safari.
As tour operator, we are on the ground, right here in Botswana, and know about any new developments that may affect your trip: from flight schedules to road construction, new accommodations, and additional activities – our experienced travel experts will bring their local knowledge to the planning of your personalised Botswana holiday, so you spend less time researching, worrying, and comparing, and more time living the experience.
Best Botswana Tailor-Made Safaris & Tours - Sample Itineraries
Private Fly-In Safari
Botswana Fly-In Safari
Places Okavango Delta, Moremi Game Reserve, Chobe National Park, Victoria Falls
9 Days
USD 4,380 per person
Accommodations
A HOME AWAY FROM HOME FOR EVERY TASTE AND BUDGET
Whether you'd like to stay at luxuriously designed tented camps, well-equipped lodges, remote mobile camps or fall asleep in a dome tent in the middle of nature, our experienced travel experts will find the perfect home for your Botswana safari holiday. Accommodations range from budget to highly luxurious, family friendly to romantic, easily accessible to off-the-beaten-track. But all have one thing in common: they are small and personal, so you will be welcomed as guest, not just a room number.
Plunge pool and viewing deck at the iconic Jack's Camp in the Makgadikgadi Salt Pans.
One of the guest tents at the Tented Mogogelo Camp just outside Moremi Game Reserve.
The tastefully designed interior of a guest tent at Nxamaseri Island Lodge in the Okavango Delta.
Our mobile camp setup for dinner under the night sky in the middle of nature.
What to expect on a Botswana tailor-made safari?
Botswana holidays are not known to be cheap, and purposefully so, therefore you may as well make the most of it and customise your safari to your every wish. You can choose between luxury safaris, lodge tours, and mobile camping, or a combination of all of the above. Choose between a self-drive trip in a rental car or an escorted safari travelling together with your guide.
You can determine the departure date, duration and route, as well as set the theme for your safari: do you want to focus on wildlife sightings, get active on your safari, or spend romantic quality time as a couple? Our travel experts will take all information into consideration when tailoring your trip. You don't have to be an expert on where to go and what to see in Botswana – because we are. Your expectations coupled with our knowledge and experience will make a unique and personalised trip.
Tailor-made Botswana safaris are also a great option for those returning to the country as repeat visitors: You may know which areas you want to re-visit or haven't seen yet, spend more time in one place and get to know the area in more detail. Whether you're an avid birder, photographer or just want to enjoy the good life in one of Botswana's safari camps and lodges – together, we'll create a personalised trip to remember.
Our Botswana Travel Experts
Our team of travel experts embarks on regular educational trips to keep their knowledge up to date: visiting new and re-visiting existing accommodations, trying out exciting activities, and understanding driving distances between each national park. Their experience is based on more than knowledge. It's based on seeing, feeling, hearing, and smelling, on having lived and being part of the experience. This experience is the basis for your highly personalised Botswana holiday.
Planning your tailor-made Botswana safari: How it works
The more details we know about your travel setup as well as your expectations, the better. When contacting us by email or phone, give us an idea about your budget, the number of people travelling, the preferred duration, as well as any other information that will help us create the perfect tailor-made trip for you: is there anything specific you want to see or experience, is a mokoro safari in the Okavango Delta on your must-do list, or have you always wanted to overnight under the open sky on the Makgadikgadi salt pans? Do you want to visit the Victoria Falls after your Botswana safari or fly-out to a beach holiday destination? Are you travelling with small children or have any special medical needs?
According to your first ideas and thoughts, our travel experts will put together a travel proposal for you. Together, you will amend the itinerary until it is exactly the trip you've always wanted. Once our travel experts have confirmed availability of your preferred accommodations and activities, it's time to commit and book your trip. Let's go!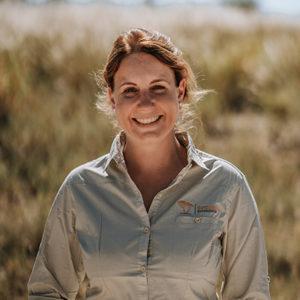 It's a great pleasure to put together a highly personalised safari trip for my guests. I can apply all my knowledge, my many years' experience and design an itinerary that's totally unique and perfect for these specific guests. It's about making dreams become reality, about sharing my passion for travel in Africa.
Marlene | Botswana Travel Expert
Meet our Botswana Team
Experience Botswana through the eyes of locals.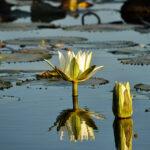 Experience Botswana with us
Speak to one of our local advisors
Let's start planning your trip!
We will get back to you within 2 working days.